Augusta Holmes : Mélodies
Augusta Holmes, The Indomitable
Mélodies
Aurélie Loilier, soprano
Qiaochu Li, piano
More info
The life story of Augusta Holmès is passionate and very moving.
Talented and precocious, Augusta Holmès tried all possible mediums. She composed several symphonies, 7 symphonic poems, no less than 180 melodies for which she herself wrote the texts and poems, and even an opera "The Black Mountain," for which she equally wrote the Libretto and which was later performed at the Paris Opera 13 times during her life.
…
Camille Saint-Saëns wrote: "It took more than just a man to sing the centenary, for lack of a god impossible to meet, the Republic found a muse." 
And Reynaldo Hahn said:  "The rare gift of the popular accent, few musicians have had such as Holmès, and it is thanks to that, that she will have immortality, true immortality, the one that braves the generations, the centuries, the human and social evolutions, and which finally outlives the very name she has illustrated."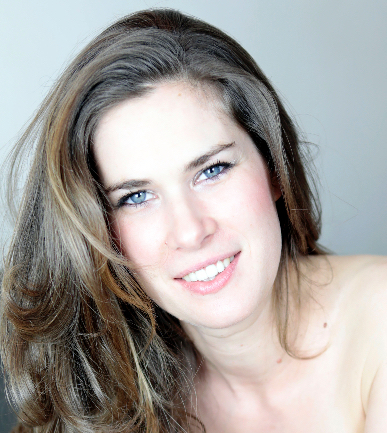 The soprano Aurélie LOILIER began her piano studies at a very young age, at which time she first studied with Frédérique Fontanarosa, then with Marie-Paule Siruguet and Denis Pascal. Ms. Loilier then dedicated herself to classical singing. She studied with Philippe Téchené, Mady Mesplé, Magali Damonte, Michel Sénéchal, Anita Garanca, Elène Golgévit and Annick Massis. 
 Aurélie Loilier has been performing for more than 15 years as a soprano on the French and European stages such as Théâtre des Champs-Elysées in Paris, Théâtre Impérial de Compiègne, les Musicales de Bagatelle, Brugge Concertgebouw, Conservatorio di Musica Benedetto Marcello in Venice, having sung with prestigious pianists such as Susan Manoff, Bruno Rigutto, François Chaplin and also with the harpist Marielle Nordmann.
She has also performed in Russia (Moscow House of Music and Richter Festival in Tarusa with Hermitage Ensemble and later in Elets Khrennikov Festival), Shanghai, the Middle East (Kuwait, Bahrain, Lebanon and Abu Dhabi), the Baltic States (Riga Opera House), South America (Colombia), Tunisia and Algeria for the inauguration of the new Opéra d'Alger in 2016 and later for a recital tour with the ONCI. 
She sang and acted in the film: "Aurore" (2017) by Blandine Lenoir with Agnès Jaoui. Her voice is featured in the latest commercial for the male perfume by Jean Paul Gaultier ("Casta Diva" from Norma by Bellini).
She has interpreted Violetta in Verdi's La Traviata with Opus Opéra, Elisetta in Il Matrimonio Segreto by Cimarosa (Festivals of Gattières and Sédières), Adina (Palais des Congrès du Mans) and Gianetta (Festival of Chartres of Eve Ruggieri) in Donizetti's L'Elisir d'amore, Musetta in Puccini's La Bohème (Herblay Theater), Monica in Menotti's The Medium, and several Mozart roles: Donna Anna in Don Giovanni (Festival Scène-aux-Chants), Despina in Cosi fan tutte (with Ostinato orchestra), Serpetta in La Finta Giardiniera (on tour with the Abbey of Royaumont and Opera fuoco), Barbarina (Festival Musiques au Cœur d'Antibes) and later Susanna in Le Nozze di Figaro (Staging: Humbert Camerlo), the first lady in Die Zauberflöte (with la Fabrique Opéra in Marseille Zenith), and Eurydice in Orphée et Eurydice by Glück. She also has a vast French repertoire which includes among others: Frasquita in Bizet's Carmen (Dôme de Marseille) and Micaëla, several rediscovered operas by Boieldieu (Théâtre Impérial de Compiègne), Poussette in Manon by Massenet (Marmande Theater) and Offenbach's opera bouffe: Claudine in La Fille du Tambour-Major, Wanda in La Grande Duchesse de Gérolstein (Aix-les-Bains Festival), Catherine in Pomme d'Api (Neuilly-sur-Seine Theater), Sylvabelle in L'Auberge du cheval blanc by Benatzky, Germaine in Les Cloches de Corneville by Planquette (Marmande Theater and le Pin Galant in Mérignac/Staging: Michèle Herbé).
She can also be heard in the sacred repertoire: Mozart's Requiem, Vesperae solennes de confessore by Mozart, Handel's Messiah, Haydn's Nelson Mass, Pergolesi's Stabat Mater and Salve Regina, Bach's Passions and Vivaldi's Gloria.
Aurélie Loilier has a predilection for the repertoire of the French melody. In fact, in February of 2019 she wrote and conceived a one-woman piece about the life of Augusta Holmès in which she herself interpreted the title role. The performance was accompanied by pianist Qiaochu Li, with whom she regularly performs in recital.
www.aurelieloilier.com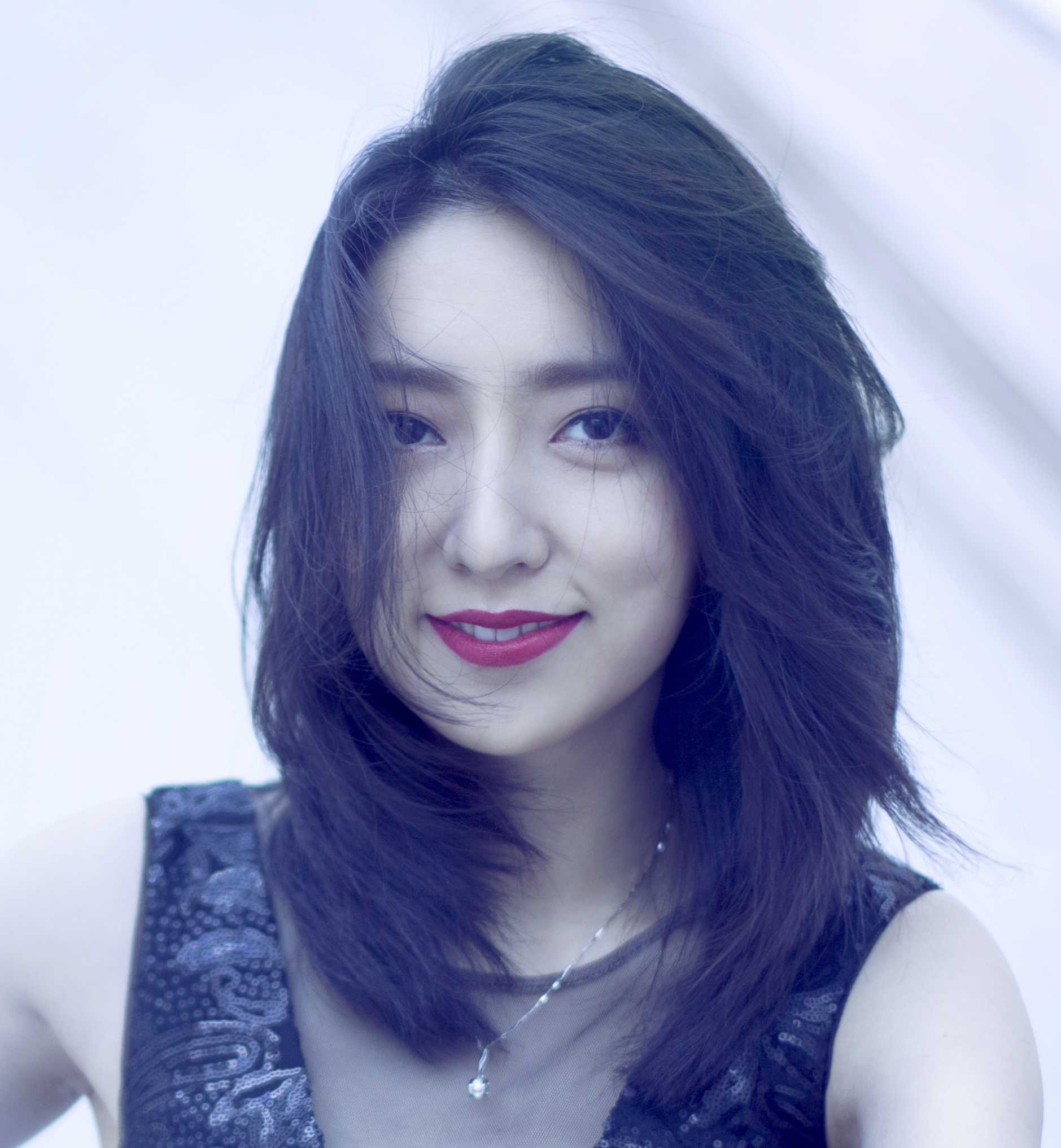 QIAOCHU LI 
After studying with Master Zhang Jin at the Central Conservatory of Music in Peking, she became the student of reknown Master Xu Zhong.
She has won several competitions in China including: the "Bartok Special Prize, The 13th Asia Open Piano Competition" in Hong Kong, and the Honorable Grand Prize in "The Xinghai Competition" in Peking.
Then Qiaochu had the honor to play a concerto at the age of 15 in the prestigious hall of  "The Forbidden City" of Peking.
In 2006, she won the first prize of the Lisma International Music Competition in New York, USA, and then came to France for studies at the École Normale de Musique in Paris, where she obtained the "Diplôme Supérieur de Concertiste de Piano" in the class of Françoise Thinat. At the same time, she received the "Diploma of Arts" (UDK) at the Universität der Künste in Berlin, in the class of Jacques Rouvier.
Admitted in 2013 into the National Conservatory of Music of Paris into the Accompaniment class of Jean-Frédéric Neuburger, she currently follows singing direction classes with Erika Guiomar and vocal accompaniment with Anne Le Bozec.
Her chamber music activity has taken her to play in Europe, the United States and Asia with partners such as Sébastien Guèze, Dominique de Williencourt, Gérard Poulet and Jean Ferrandis in prestigious venues such as: Théâtre des Champs-Elysées in Paris, Radio -France, the Forbidden City of Peking.
In addition to all her musical activities, she regularly collaborates with the Tignes Musical Festival and the École Normale de Musique de Paris.
In October 2017, Qiaochu Li won the Piano-Song Duo Grand Prize of the Nadia and Lili Boulanger International Piano Singing Competition with mezzo-soprano Ambroisine Bré, as well as the Special Mention for the best interpretation of the work specially composed for the competition: "Sonnet" by Benoît Mernier.
Since 2015, she has performed regularly in recital with the soprano Aurélie Loilier, in France and abroad, especially in Lebanon and Algeria where they performed a concert tour in Algiers, Oran and Constantine organized by the ONCI and the French Institute.
VIDEO
Augusta Holmès "l'Invincible"
Customers who bought this product also bought: